Holidays: renting apartment in Nice, at the Cote d'Azur
Who doesn't want to stay a weekend, week or longer at the Cote d'Azur or PACA as the French call it (Provence-Alpes-Côte d'Azur)? The French Rivièra, especially Nice, is the place to be. An apartment or studio does not have to be expensive. In the pre and after season prices between 400 and 1000 euro a week are possible.
The amounts are determined by location, size and luxury. With a bit of searching (and booking in a timely fashion) you can visit this beautiful city for a reasonable price.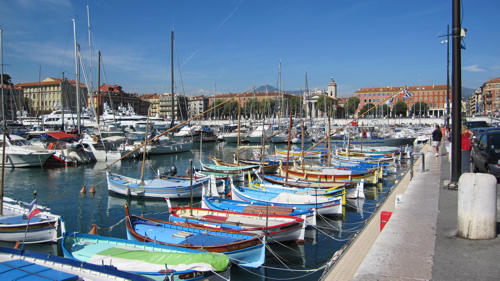 The beautiful old port of Nice, France
Holiday house: studio or apartment in the South of France
A typical South-French holiday house is a studio. This is a one room apartment with an open kitchen. The bathroom and the toilet are of course separate. The (two person) bed is often a wall bed, sometimes there is a foldaway couch.
Because of this setup such an apartment or studio is mainly suitable for one or two persons. An additional sofa bed can extend the number of sleeping places.
For
buying a studio or apartment
other considerations play a role as well.
Read more about Nice and why it is so unique:
Nice is a special city